Hicam
was founded in 1996, and provides
ultra-sharp
aerial imaging for Australian industries and government. We fill the gap left by blurry, out-of-date satellite imagery, and costly aircraft surveys with long booking times. By operating
Unmanned Aerial Vehicles
below 400 feet, we out-perform traditional methods in both resolution and lack of haze.
The UAV-based approach also allows 3-dimensional data to be collected from the low-altitude images using specialised software. To achieve accurate geo-referencing of the products in 3 dimensions, markers are distributed over the survey area and measured with RTK GPS equipment.
In most surveys, we use check points and statistical methods to validate the accuracy of the data, and include this information in comprehensive metadata documents that we supply as PDFs.

The images below are from a 280 Megapixel orthophoto covering approximately one kilometre of coastline, from a demonstation survey in 2014. The lower image shows the level of detail achieved with 3 centimetres per pixel. It is quite remarkable when one considers that this level of detail exists across the entire surveyed area.

Because the imagery is geo-referenced, coordinates of objects can be displayed, and distances measured. Many software packages allow this. Typically we also provide a 3-dimensional Digital Surface Model and full-colour Point Cloud. These products are also geo-referenced, and we can help you select software for viewing and measuring the data.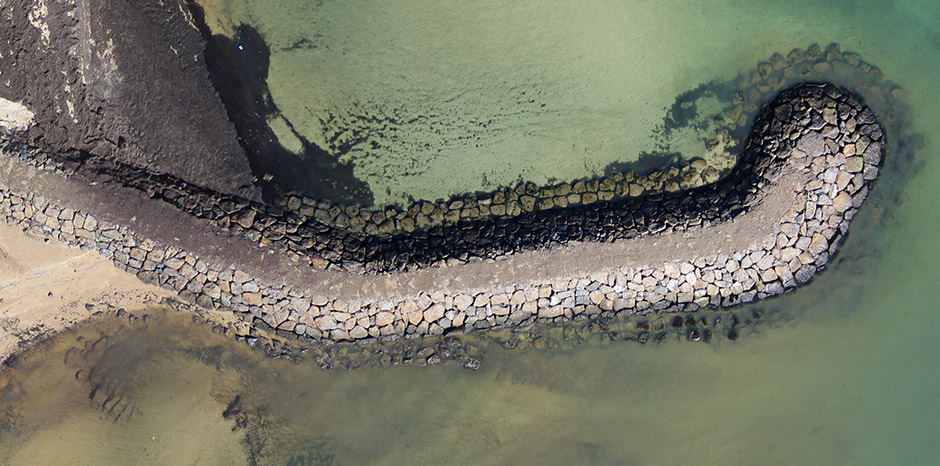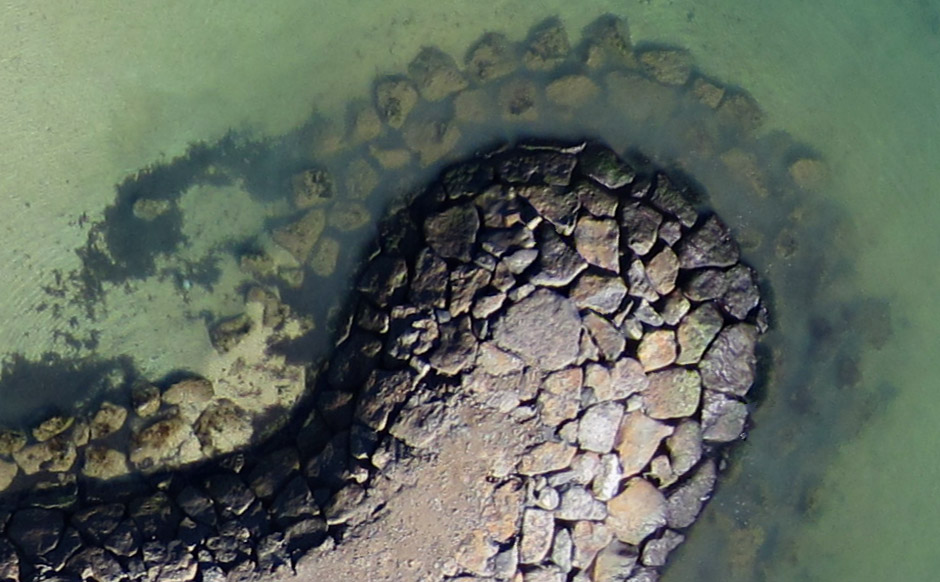 Professional Standards and Safety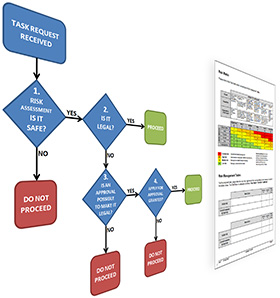 Hicam's Operations Manual is approved by CASA, and guides all procedures, including logging of flights, defects and maintenance, and risk assessments to determine if a flight may go ahead.

Hicam maintains internal guidelines such as allowable wind strength, and abides by CASA regulations including maximum height and avoidance of populous areas.

Every Hicam UAV is operated by a UAV Controller who has passed CASA-approved theory examinations and has completed CASA-approved training for the applicable UAV.

At all stages of flight, a Hicam UAV is under the operator's complete control, and will follow the commanded flight path with great precision. Failsafe features include automatically returning to the takeoff point on low battery, high wind, or exceeding safety distance.